Iguana Painting
Artist / Illustrator: John Potter - Escape Key Graphics
Acrylic Paint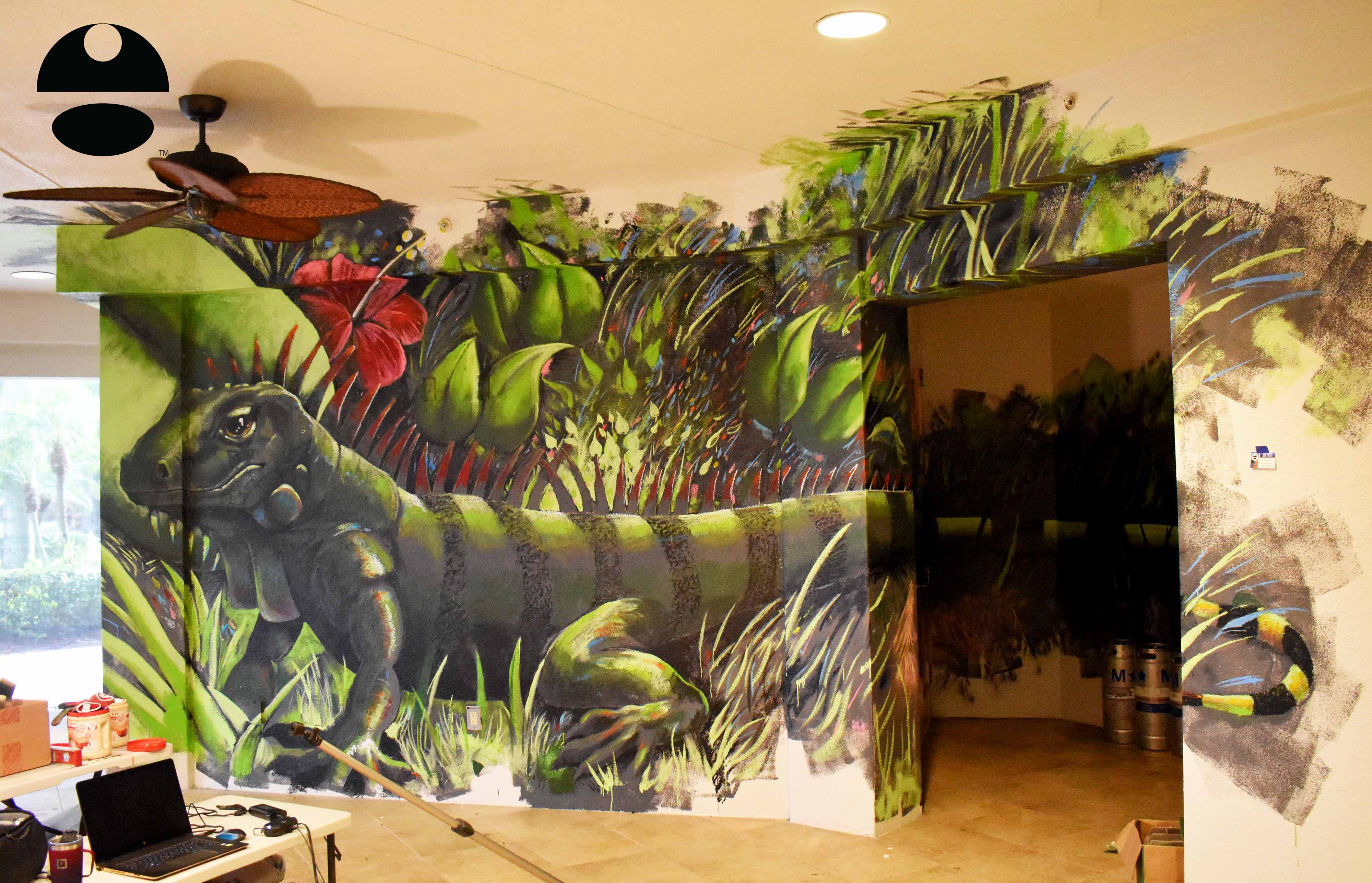 I just completed this mural for Boca Grove Golf and Tennis Club.
I submitted a small (20"x9") painting as a proposal. For the actual mural I mostly used brushes but I did use a paint roller for the background. I also used paint markers during the initial drawing stages and for detail here and there. I used a lot of spray paint near the doors so that I could get a seamless look flowing over the molding. I developed some new techniques that I hope to use again in the future.
I can't overstate how much I enjoyed creating this mural. I was provided a great deal of solitude while I worked that I absolutely loved. I spent a lot of time in a flow state that was pure joy.
PAINTINGS:
MURALS:
PORTFOLIOS:
By Software Used:
By Application or Use:
By Method: