Pattern Wall Painting
Artist / Illustrator: John Potter - Escape Key Graphics
Acrylic Paint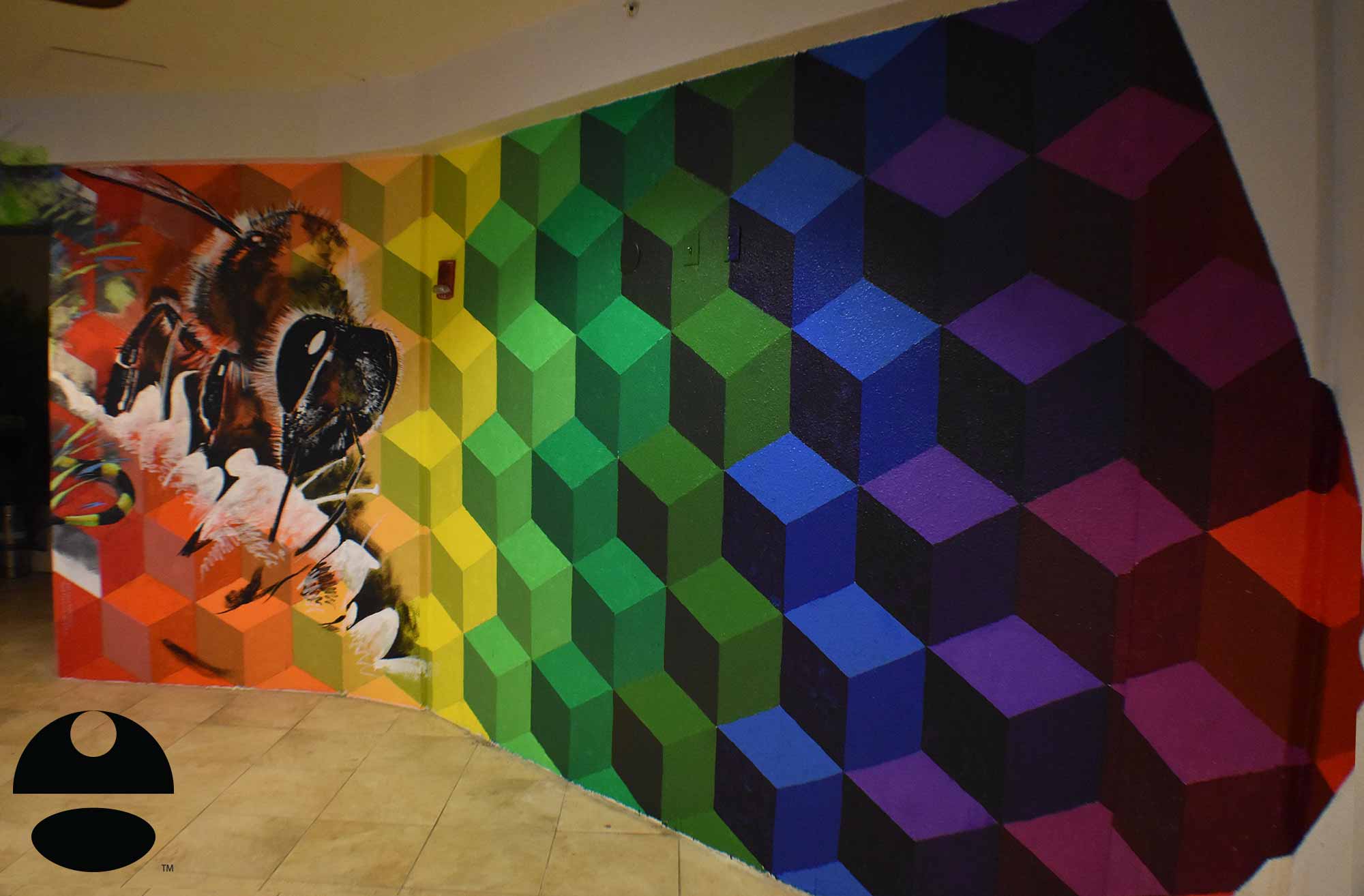 I just completed this mural for Boca Grove Golf and Tennis Club.
This got inspiration from the works of Eduardo Kobra as requested by the client. Kobra likes to do black and white renderings over bold patterns with some of the pattern showing through the mid-tone areas.
This work was small compared to most of his work so I opted for a smaller, tighter pattern than he usually uses and I decided to make a more subtle and complex pattern than he commonly uses. The pattern also had a 3D, isometric feel to it which kind of ties into my map working style.

PAINTINGS:
MURALS:
PORTFOLIOS:
By Software Used:
By Application or Use:
By Method: