Illustrated Overhead Marina Map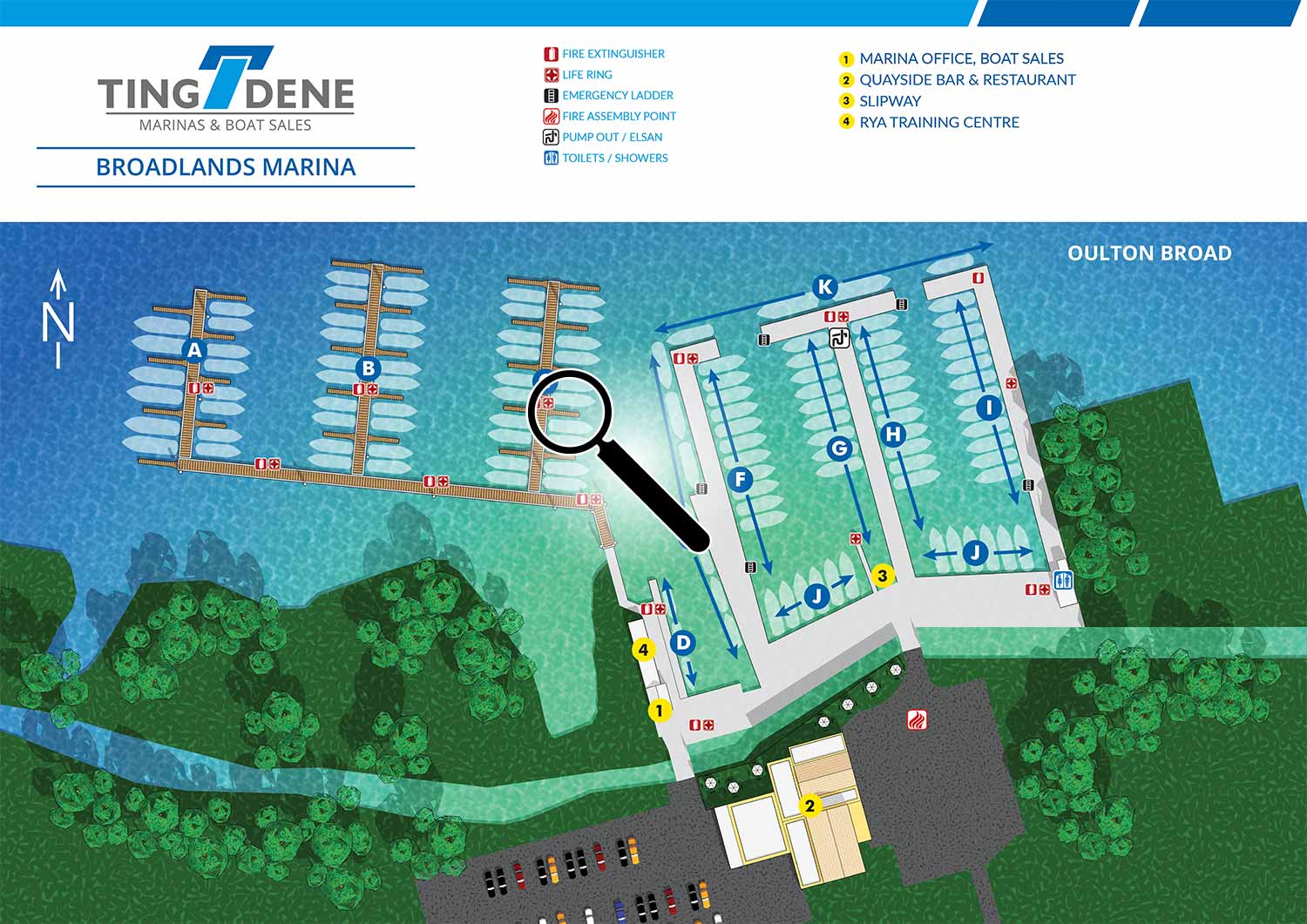 Located on Oulton Broad, Broadland Marina faces onto Oulton Broad between Suffolk's stunning coastline and the world famous Broads National Park. Close to the UK's most easterly town of Lowestoft, with easy access to the sea via Mutford Lock, or direct access to the Norfolk Broads.
The staff intend to use this map as a management tool by making a metal sign and putting magnetic labels over the slips indicating their present status. This should make a great organizational tool for them.
MARINA MAPS:
WORK FOR TINGDENE MARINAS:
WORK FOR TINGDENE RESIDENTIAL PARKS:
COMBINED MAPS:
Marinas providing access to the best of the UK's cruising rivers. First-rate facilities, superb water front bars and restaurants, excellent boatyard facilities, plus friendly marina teams. From narrowboats to bargeboats, riverboats to cruisers Tingdene Marinas offer a unique boating experience throughout the UK's inland waterways.
Tingdene's residential parks offer first-class modern living, exclusively designed for people over 45 who are looking for a new lifestyle. With parks across the UK there are plenty of beautiful coastal, rural and semi-rural locations to choose from.
PORTFOLIOS:
By Software Used:
By Application or Use:
By Method: